Anonymous asked: Hvorfor hedder du tankehav?
"Often the most beautiful souls are the ones with...
Reblog this if you want anonymous messages.
Vi ska inte sova bort sommarnatten
Nervøs, af helved til
Jeg er din barndoms gade, jeg er dit væsens rod....
I dag fik jeg lyst til at partere dig - og sende...
Mr. Beer
Hi boys! Meet my new love. He's perfect in every way. Well, except for the badass headache he gives me from time to time. So, you see - You don't stand a chance against Mr. Beer.
Joan Jett - I Love You Love Me love
We're still together after all that we've been through  They tried to tell you I was not the one for you  They didn't like my hair, the clothes I love to wear  They didn't' realize that I was strong enough for two  I love you, love you love me too, love I love you  Love me love I love you, love my only true love I  Love you love me love  The things they said about the...
"Kiss Me Bitch from http://bitchkissme.tumblr.com/"
– We Heart it
Det er det
Det' det der gør dig helt uopnåelig. Det' det der gør dig helt uimodståelig Smilet i din stemme, gløden i dit blik. Alt det jeg elsker det' det.
Flop
Jeg mødte ham den kære i går <3 Jeg havde savnet ham. Han er sød fordi han kysser mig på kinden og kalder mig smukke og siger at jeg kender ham ud og ind.. Det lille dejlig kræ.. En ven jeg ikke ville undvære for noget i denne verden <3
Do you believe, do you believe in Magic.. do you believe, do you believe in Love do you believe, do you believe in power of good friends everything will be all right..
its spring… I thought i'll be gone bye now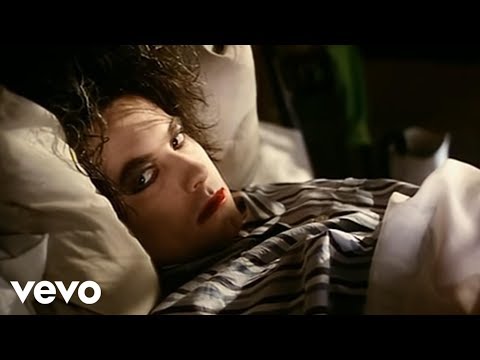 Sammen
Men når vi to går alene gennem skoven Kan jeg mærke, vi blir aldrig ligesådan  Og den kærlighed vi savner må vi selv ha' bygget op Tag min hånd og lad os prøve om vi kan  Ja når bare vi er sammen kan jeg mærke  at vi to vil aldrig ende lige sådan  vi får ikke anden kærlighed end den vi gir' os selv tag min hånd så jeg sikker på vi kan 
"For Attractive lips, speak words of kindness. For lovely eyes, seek out the..."
–  Audrey Hepburn 
The pray
I pray im gonna see you toninght <3
"You better understand, to my heart I must be true <3"
– Grease
Maroon 5 - Never Gonna Leave This Bed
Wake you up  In the middle of the night to say  I will never walk away again  I'm never gonna leave this bed  So come here  And never leave this place  Perfection of your face  Slows me down  Slows me down  So fall down  I need you to trust me  Go easy, don't rush me  Help me out  Why don't you help me out ? 
Kys
Jeg skriver nu. Jeg skriver fordi det er aften og huset er stille. Min mor og søster sover og min far er ikke kommet hjem endnu. Jeg sidder selv på værelset med musik og tænker. Jeg tænker på Janus. Aldrig har jeg elsket nogen så højt som jeg elsker ham. Jeg ikke i stand til at komme igennem min dag, hvis jeg ikke har snakket med ham, og jeg sover dårligere de nætter jeg ikke ligger i hans arme....
Min hule
Mit værelse er blevet en hule <3 Der er ting på alle vægene hvilket gør rummet meget mørkt. Men jeg kan lide det. Jeg kan li' og sidde her i min hule og tænke og drømme..  Mangler bare lige at hænge den store Roskilde plakat op igen så er jeg tilfreds <3
"I'm tough, I'm ambitious, and I know exactly what I want. If that..."
"Made a wrong turn, once or twice Dug my way out, blood and fire Bad decisions,..."
– P!nk - Fucking Perfect 
P!nk - Fucking Perfect →
Kærlighed
Jeg er typen der mener at kærlighed er denne verdens største kræft. Nogen siger at tro at flytte bjerge. Måske… Troen på kærlighed kan ihvertfald. At alle mennesker et eller andet sted fortjener kærlighed og venskab. Ingen i denne verden fortjener at være alene.  Selv er jeg jo så heldig at være indehaver af en virklig dejlig kæreste, som jeg slet ikke kan forstille mig mit liv uden. Jeg...
tumblrbot asked: WHAT IS YOUR FAVORITE INANIMATE OBJECT?
"I solemnly swear that i am up to no good"
– Harry Potter 
Mødom
Mit første indlæg i denne blog.. Det nice :) Jeg har været hjemme i dag fordi jeg var ret syg i går. Dette betød at jeg ikke kunne tage hjem til min kæreste søndag aften som jeg ellers altid gør.. Det var lidt trist. Lige savner jeg ham ret meget. Jeg ville virkelig ønske vi boede sammen og jeg kunne se ham hver dag. Jeg har elsket nogen så højt som jeg elsker Janus. Aldrig..